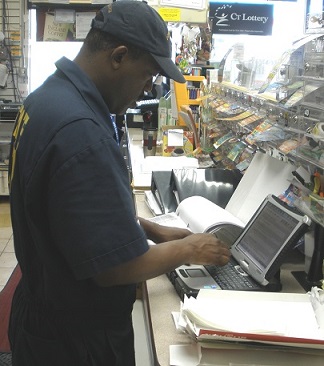 In the summer of 2016, MobileWright will begin offering the ustinspection.com software to all UST programs.
The initial goal is to serve the UST programs that are without a facility registration database. The system will allow inspection programs that don't have a lot of inspectors (tribal, municipal, etc…) or perform few inspections (like some EPA regions and maybe even small retailers).
ustinspector.com will provide a high quality low cost UST inspection system for federal, state, municipal and commerical UST programs.
Allowing MobileWright host the UST Inspector tablet software and UST facility database for your UST program will allow you to:
Utilize all the of the UST Inspector software like mobile data entry, on-site printing, GPS coordinate capture, site diagraming and other features without the headaches of managing a UST database
Utilize a simple intuitive website for managing UST facility data, reviewing inspection results, and tracking enforcement activity
Benefit from the software that is already in use in many state inspection programs. State programs in New Hampshire, Connecticut, Idaho, North Carolina, the Virgin Islands, South Carolina, and Rhode Island have contributed to creating, enhancing, and optimizing the UST inspector software
Share development costs with other UST programs
Contribute your knowledge of UST regulations, UST systems, and UST inspections to improve the software
To get more information please contact us